Web SMS
---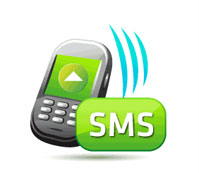 Web SMS is a service for sending and receiving SMS/MMS messages anywhere in the world*. You only need a web browser.
Why Web SMS?
Web SMS is a great, low cost alternative to your mobile phone when sending SMS and MMS. Delivery reports are available and you can also receive responses from your contacts and keep the conversation history.
Furthermore, Web SMS can be used to launch targeted marketing campaigns by sending bulk SMS/MMS messages to an established user base.
Alongside sending SMS and MMS, our Command Centre can be used to analyze your user base and filter out invalid numbers. This is done by performing an Number Discovery (HLR Lookup) to check the status, location and carrier for every mobile number either individually or in bulk. This feature is especially useful when sending messages to the countries where numbers are ported across the mobile networks.
Features and benefits
Low cost for sending the SMS (see the price list)
Faster and more convenient than typing a message on your mobile phone
Send and receive messages within a browser, just like you do with your Webmail
Check the validity of any mobile number including the location and carrier
Use Web SMS as a Marketing Tool by sending bulk SMS/MMS
Detailed reports available on: